In addition to the many vendors we work with in order to provide you with quality products, we also support the following professional with our services:
Designers & Decorators
We are happy to support you in serving your clients by providing consultation, measuring, fabrication and expert installation of custom drapes, valances, cornices, bedding, cushions, & pillows. We also offer and measure for blinds, shades, and shutters.
Realtors & Home Sellers
Set your home above the competition right out of the selling gate when you get professional help with staging your home through Transitions Drapery. Help your prospective buyers "see" for themselves in your home with the beauty that custom accents create.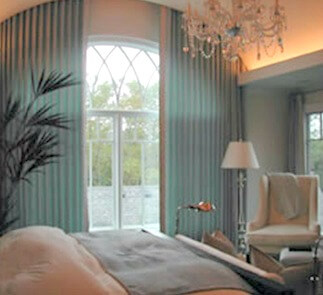 (The Most Important Step)
We guarantee that all products ordered and delivered will be of the highest industry standards for quality and workmanship. In the event of a tailoring error, we will pick-up, re-work, and re-hang your custom products at no extra cost. We will also stand behind any manufacturer's warranty for hard products, and will help you solve any improper functioning of any existing hard products as well.