Do you have any end of summer trips planned? A beach trip or maybe a trip to the big city?

I hope everyone has been enjoying the summer so far. We've taken a few small trips and have played a lot of golf.
If you follow me on Facebook or Instagram, you may have seen some of our silly family pictures.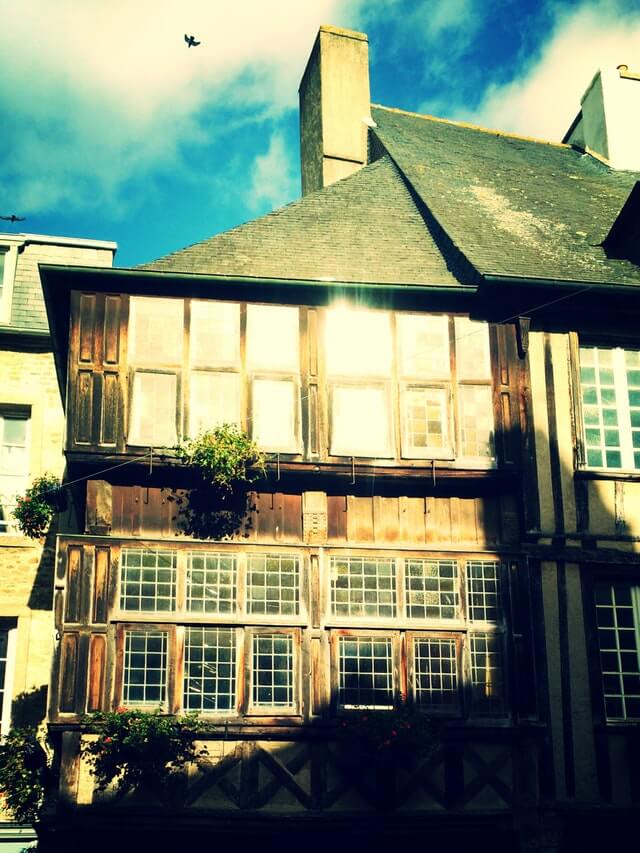 The summer brings us a lot of sun and heat which I love! However, the sun and heat can cause damage to your home's interior.
Worst yet, your air conditioner runs all-the-time trying to compensate for the heat caused by the sun coming through the windows.
If you are leaving for a trip or even for the day, don't forget to draw the shades closed to protect your fabrics, furniture, and furnishings from the sun and heat.

You may notice that when the sun's glare can't be blocked, it's difficult to watch tv, work or rest.

Without the proper window treatments sometimes you feel exposed and like your living in a fishbowl.

Just like you need sunscreen and shades to protect your body, your home also needs protection from the sun!
Hunter Douglas blinds, shades and shutters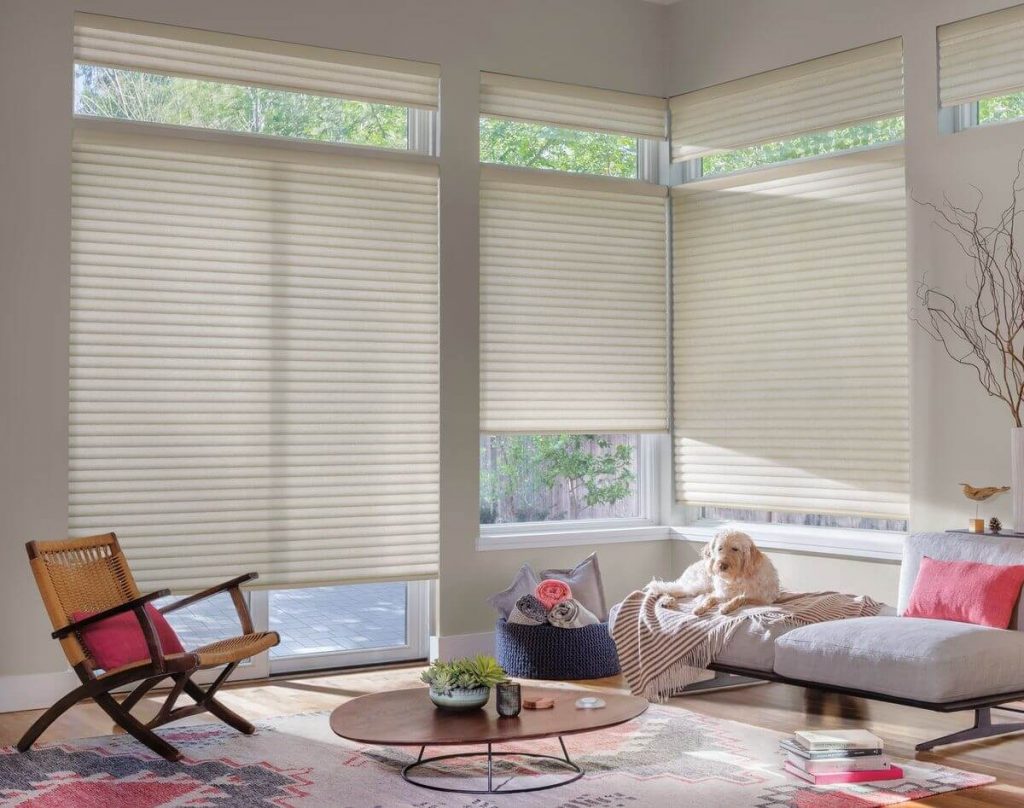 Blinds, shades, and shutters from Hunter Douglas are like sunscreen and sunglasses for your home's interior.
Hunter Douglas products feature innovative fabric designs that transform sunlight into a beautiful soft glow and help protect your furnishings from damaging UV rays. Their products are uniquely made to block the sun and at the same time enhance your home's natural light.
As a Hunter Douglas Specialist, let me help you select window treatments for all your light control needs.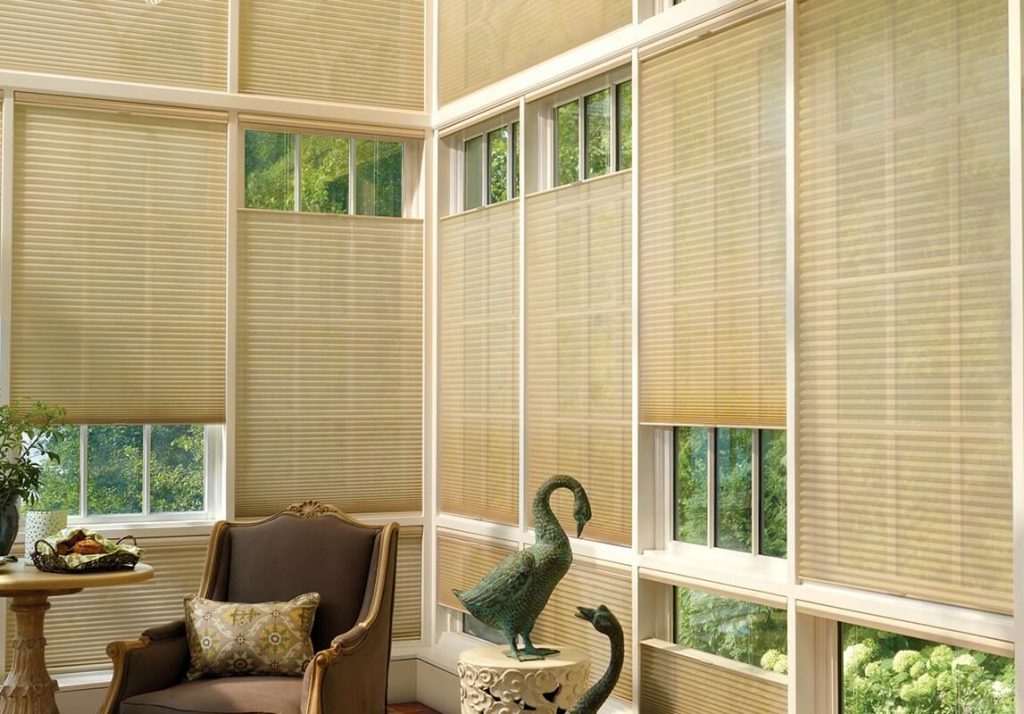 For example, these Hunter Douglas top-down/bottom-up window treatments are a popular choice that offers users the ability to operate shades from the top down or the bottom up providing complete control of all of your privacy needs while still giving you access to natural light.
With so many so many options in the marketplace and so many different needs among consumers; I created a Window Treatment Quiz. I hope you find the quiz below helpful and it will lead you to find the best solution for each room in your home.
[interact id="5b6210c1f8ef7b0014a47430″ type="quiz"]
If you have any questions, I would be happy to help. Please contact me at 586-286-3640 or email me at info@transitionsdrapery.com or use my contact form.