Curtains and Drapes
Window treatment lingo can be confusing, mainly when we all use the words curtains and drapes interchangeably.  It may seem as if we're speaking a different language, but once you learn a few key terms, you'll see they are not confusing at all.
Imagine the look on your friend's face when you say this:  "I love those drapes, that leading edge brings out the color in your sofa!"
Here are some of the terms that you may hear:
Curtains and drapes
Swags and jabots
Inside-mount and outside-mount
Leading edge, contrast bottom just to name a few.
To help you make informed decisions when investing in window treatments, I have developed a series of posts called Window Treatments 101.  Don't worry there's no test at the end!
Let's start with the basics.
Curtains and Drapes What's the Difference?
The two most common mixed up words are curtains and drapes.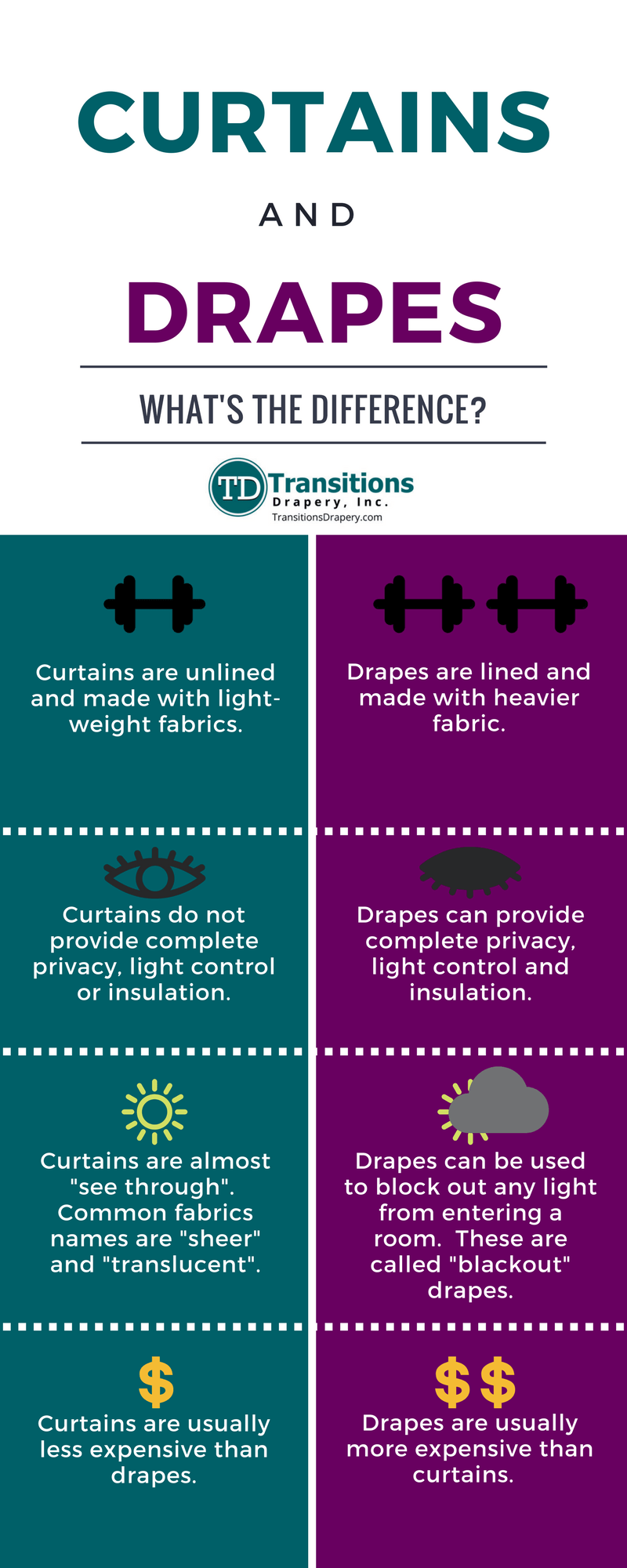 Curtains
Curtains are unlined and made with light-weight fabrics.  As a result, consider these thoughts when purchasing curtains:
They do not provide complete privacy, light control or insulation.
They are lightweight and are almost "see through."  Common fabrics names for see-through curtains are "sheer" and "translucent."
They provide natural light and an open-airy feel.
They can be used with other window treatments such as shades or shutters to add layers and dimension to a window.
Drapes
Drapes are lined and made with heavier fabric.  As a result, consider these thoughts when purchasing drapes:
They can provide complete privacy, light control and provide insulation.
They are heavier-weight because of thicker material.  Examples are floor-to-ceiling length draperies or the blackout lining added for light control.
They provide an elegantly classic feel to a room with luxurious fabric and dramatic designs.
They are more expensive than curtains.
I hope these comparisons help clear up the curtain vs. drapes confusion.
If you have any questions, please let me know.  I am happy to help you make an informed decision when purchasing window treatments.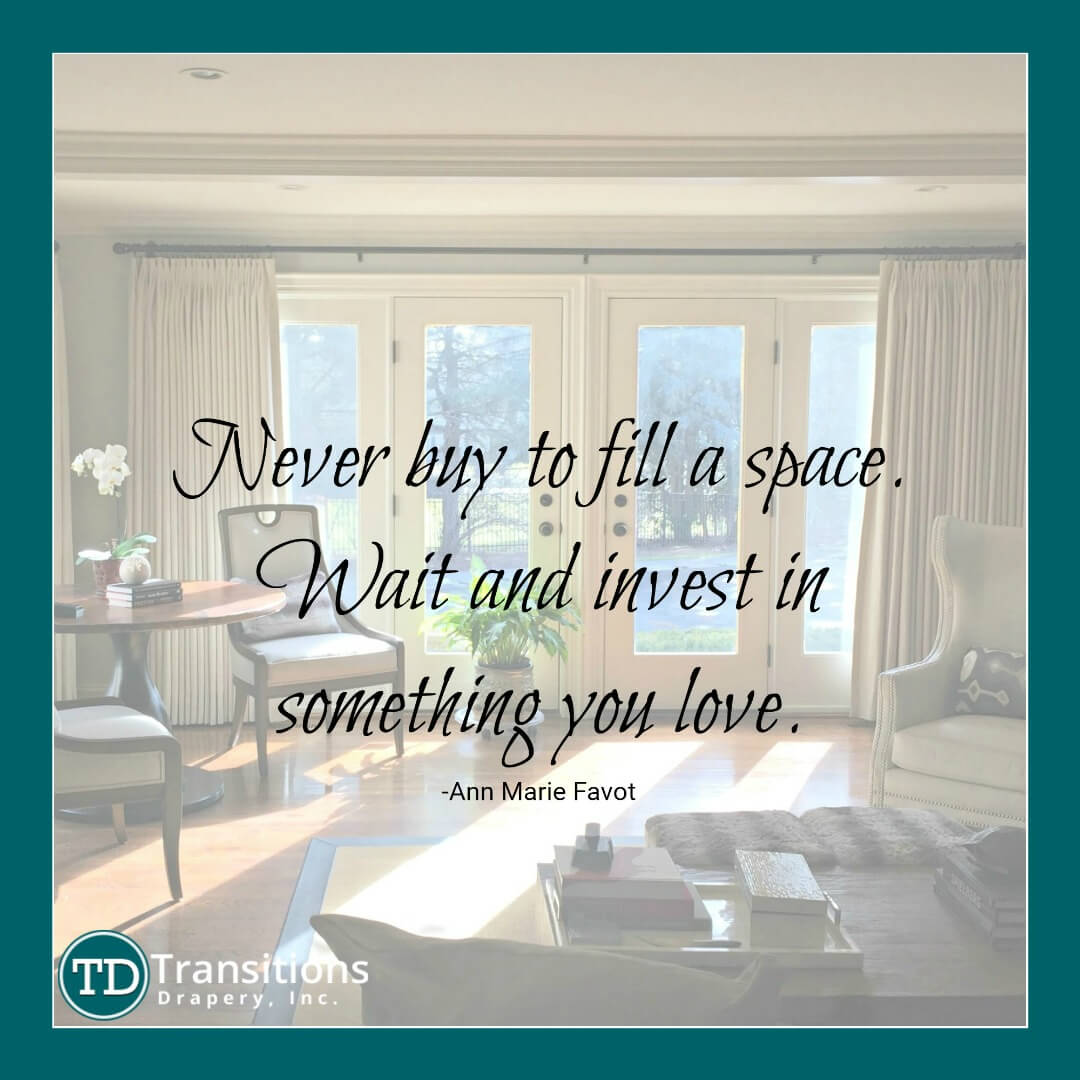 If you would like an in-home consultation, please click here to contact me.
You may also call me directly at 586-286-3640 or email me at info@transitionsdrapery.com.